Workshops & Classes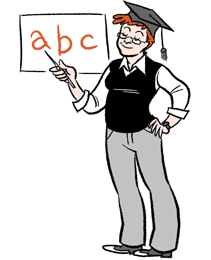 I love teaching people how to negotiate! I teach classes at conventions, studios, offices and many a dining room table. My classes can be tailored to your group or organization or more general to reach as many people as possible.
Here are my upcoming classes and a handful of recent classes. If you're interested in a workshop for your staff, studio or organization please contact me directly by using this form.
---
Upcoming Workshops & Classes
BridgeLab at PNCA and RACC
March 3, 10 & 17, 2015
I'm joining forces with BridgeLab at PNCA and RACC to teach artists and freelancers in the Portland Metro area how to protect their work, use and understand contracts and negotiate like pros. I'm SO EXCITED about these classes. You don't have to be a PNCA student to attend, but public spaces are limited. For more information on each class and to reserve your spot, check out the Eventbrite links below.
Copyrights & Intellectual Property

How to Use & Understand Contracts

If you are interested in having me speak at your convention, workshop or to your class, please contact me!
---
Recent Workshops & Classes
Open Source Bridge 2014
Beyond Leaning In: How to Negotiate to Get What You Want
A workshop to teach folks how to negotiate effectively once they've "leaned in." For everyone of any gender identity who works at a company or freelances, who feels like a newb or an expert, this presentation offers effective, practical skills to improve negotiations and deal confidently with conflicts.
Freelancers Union, Freelance 360
A workshop on how to establish and use boundaries to encourage productive, respectful relationships between you, your clients and collaborators. Attendees learned how to use a contract, how to set expectations and how to negotiate effectively when conflicts arise. 
Portland State University
A negotiation workshop open to the public and sponsored by PSU's Alpha Kappa Psi Chapter – Epsilon Omega and the Portland State Educational Activities Speakers Board.
GeekGirlCon 2013 
How to Read & Understand Your Next Publishing Contract
Saturday, October 19, 3:30, Room 101
Don't sign that contract until you attend this panel! Katie Lane and Caitlin DiMotta, attorneys dedicated to helping creators protect their rights and get paid fairly for their work, will show you how to read through your next contract. They'll help make sense of legalese, discuss different ways copyrights can be divvied up in a contract, and talk about some of the pros and cons of work-for-hire jobs.
Surrey International Writers' Conference
How to Be a Negotiation Ninja!
This informative and fun workshop will teach you how to effectively handle negotiations with clients, collaborators, editors and agents. Designed especially for people who are intimidated by negotiation and conflict, this presentation will be useful no matter what your current negotiation comfort level is. Come with questions!
Deciphering US Copyright Law & Publishing Contracts
Interested in pursuing publication south of the border? Curious about how copyright law works in the United States? Confused as to what a "non-returnable advance against royalties" is? What are subsidiary rights and do you want to give them up? This workshop will introduce you to the basics of U.S. copyright law, licensing and publishing contracts. Know what to expect so you can protect your work.
OryCon 2013● Portland, OR
Open Source Bridge ● Portland, OR
I joined fellow attorney Paula Holm Jensen to present a panel about balancing your freelance work with your day-job, focusing on the different intellectual property issues that can pop up and what you should look out for in employment contracts if you freelance. More information about Open Source Bridge here.
Stumptown Comics Fest ● Portland, OR
April 27-28, 2013
I've had three great panels at this year's Stumptown Comics Fest! In addition to my How to be a Negotiation Ninja class, I'll was on a panel with fantastic freelancers Erika Moen, Matt Bors and Natalie Nourigat to talk about the nitty gritty of freelancing, and I did a workshop with fellow entertainment law attorney Kohel Haver about copyright law.
Young Women Social Entrepreneurs ● Portland, OR
May 8, 2013
A special presentation of my How to be a Negotiation Ninja class with the Portland Chapter of the Young Women Social Entrepreneurs. Lots of fun!
How to Read & Understand Your Next Publishing Contract, How to be a Negotiation Ninja and Professional Resources for the Self-Publisher ● Emerald City Comicon
March 1-3, 2013
In addition to my popular Negotiation panel, I presented a workshop on publishing contracts with attorney Caitlin DiMotta and a Q&A about self-publishing resources with my cohorts George Rohac and Rachel Edidin.
Negotiation & Contracting Skills for Designers ● Ringling College of Art & Design
October 25, 2012
I'm guest lecturing via the magic of the internet for the Portfolio/Professional Skills class at Ringling College of Art and Design in Sarasota, Florida. I'll be teaching the studens some basic negotiation skills as well as talking about how to read a contract and what clauses to pay special attention to. Sorry, this is a private class.
If you have a class and you think it'd be fun to invite me in to lecture for the day, drop me a line!
How to be a Negotiation Ninja ● GeekGirlCon 2012
August 12, 2012
A 50 minute con workshop about the basics of effective negotiation designed for people who are intimidated by negotiation and conflict. The workshop teaches participants how to ask for what they want, how to find out what the other side wants, how to take control in a negotiation and, of course, how to be awesome. You can find a recap here.
How to be a Successful Freelancer with George Rohac ● Emerald City Comicon & Stumptown Comics Fest
March & April 2012
A 50 minute con workshop with Oni Publishing's Director of Operations, George Rohac. Designed for freelancers and self-publishers, the workshop explains the basics of negotiating, contracting and finding quality, affordable resources to support your business. You can find a recap here.