…did you get yours?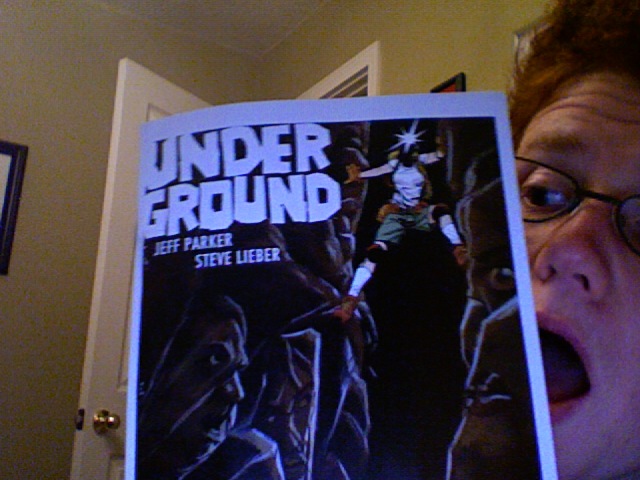 We hit the release party for the first of the five Underground comics this week.  Bridge City Comics hosted the event and half of the Portland cartoonist contingent turned out.  There were rumors Snoop Dogg was gonna show, but alas, Portland was still Portland.  I was hobbling around on a cane, but had a fine time nonetheless.  And, oh, the comic is pretty bad ass, too.
Why the cane?  My foot is "kind of" broken.  Now that we've figured that out, I can get back to writing.  Expect the remainder of the information series on Monday and Thursday of next week.
In the mean time, go read the first few pages of Underground and then go out and grab your very own copy.
And if you're at SPX this weekend, go say hello to the Lady.  I happen to know her table is decked out with all sorts of awesome (plus!  Grammar Nerd stickers!).
---
« Mr. Pink: A Negotiation Guru?